Can you explain what you do to a 5 year old?
Having a lack of clarity can show up in your business as low engagement and retention.  Are you attracting and keeping your tribe of raving fans?
Your amazing prospect, Sarah, is sitting on her computer right now staring at a list of different competitors from her Google Search.  She is browsing in your market looking for the right company to hire and work with.
As she clicks in and out of websites of your competition will your business stand out?  Or will Sally click the back button to go check the next competitor on the list?
You can stop her in her tracks and make Sarah 100% certain that YOU are the go to person.  YOU have the skillset to do so and you just have to get that point across.
According to a survey conducted by Brafton, the average website session duration was 2 minutes, 17 seconds.
So in under two and a half minutes you have to convey to Sarah that you are better than anyone she's seen so far.  Sally's search NEEDS TO STOP AT YOU.
Our systematic process helps speak to Sarah (the most amazing customer that will be your biggest fan, if she only knew how great you were).  She needs to get your product or service instead of looking at your rival competitors who are just licking their lips and rubbing their hands together waiting to take Sarah off your hands because you couldn't communicate what made you better than anyone else.  Or worse yet... couldn't even catch her attention.
We provide contextual and relevant media and strategies that helps your customer through the buying process.  When you can clearly convey your business to Sally, you will attract her to choose you.  Once she's experienced your expertise, she'll be a raving fan and tell her friends about you.
Without a clear, concise message you will be letting the many amazing customers like Sally pass you by.  You will have longer buying cycles which is a waste of time.
Time you could be using to build up your business and develop new products and services to earn more money. So you can have the abundant lifestyle filled with all the things that make you giddy like a kid in a candy shop.
Act now and contact us today because we can only work with one person per profession at a time (it wouldn't be ethical to work with 2 competing companies at the same time).  Don't let your competitor hire us first and leave you crying as you see their brand everywhere and people flocking to buy their services.  Don't get that pit in your stomach feeling knowing that it could have been you that Sally chose.
Get a jump on your rivals and supercharge your marketing with a deep and thorough exploration of your brand so that it can shine like the lighthouse in the darkness.  Be the beacon for Sally so she knows that you will guide her and bring her to her desired destination safely and with trust.
Still not convinced that we are the ones for you?  If you read it to here, chances are we just showed you why we're better than another mediocre agency.
Do you experience any of these?
Feeling Lost
Do you feel lost trying to attract the attention of your customers and getting them to take action?
Create Awareness
Our strategist led team helps identify when and how to use contextual and relevant media to attract the attention of your ideal customers on various platforms.
Can't Describe What You Do
Do you find yourself talking non-stop trying to explain to people what you do and why they should care?  Chances are you lack clarity.
Don't Worry
We can help you curate and convey a concise message that tells people what you do.
By creating clarity for your customers, they will be more likely to take action in buying your product or service.
Low Team Morale
Low team morale is a symptom of weak identity and leadership.  When your team cannot rally behind you, morale suffers as a result and turnover begins.
Strong Vision Inspires People
Having a strong identity and clear vision allows you to attract the right people on your team and as a result the customers you love.  We can help you create media that captures the very essence of your brand into bite sized pieces that your tribe can understand and follow.
Low Customer Retention
When your customers leave you for your competitors there are multiple factors at play.  Most of those factors surround clarity and alignment.  Our team can help craft media solutions that help keep customers engaged to your brand.
Keep Your Tribe Happy
Three Sixty Media can help you create the right identity so that people can feel your authenticity in every interaction and be compelled to do business with you because their values align with clearly defined values that your team operates on every day.
You're Not Excited About Your Brand
If you are not excited and thrilled about what you put out in the world, why should others be? Our team can help you revitalize your brand and help you build confidence about what you stand for and why others should care.
Get Back on Track
A proper rebrand and comprehensive identity discovery can help free you to truly realize who you serve and who you don't.  
This level of empowerment can free you to do your best work and inspire your team to do the same.
Your Team is Confused
If you find your team can't execute at a level you are happy with, it is not just a symptom of poor knowledge transfer.  
Contrary to belief, a great deal of that stems from poor clarity about your brand, values, mission, vision and direction.  
Back to Basics
We can help you clarify that and you'll start to see the right things happen.
We can help support and guide your team through media to understand the road ahead and how to get there.  
GET YOUR FOUNDATION RIGHT AND EVERYTHING GETS EASIER
You want to start with tactics because they are quick and easy to implement.  But often they have no clear direction.  Let us help you get a strong foundation so you can build an empire to house your tribe of raving fans.
Do you feel frustrated with the clients you are getting because they don't seem to value your work?
Do you love staff that you are hiring?  Are they representing your brand the way you imagine it?
Do you feel a disconnect with the clients and staff you have?  Do you wish you had a certain type of client but just don't seem to hire you?
Having clarity to why your business exists and what separates you from your competition.  We guide you through from where you are today and help you pull together all the things that makes you special in the market.
Our TACTICAL Program is a way for entrepreneurs to build, automate and scale their business better.  Have more productivity with business and marketing specialists because you have clear direction on where you are and where you want to go.
Better clarity will lead to a happier and productive business that your competition can only dream of.  And you can take the extra money and time and put it towards the things you love.
Once you identify the secret sauce of the brand, you need to be able to convey that to the world.  While brand is not just about colours and logo, it is a component of how the consumer and staff identifies with your brand.
Graduates of our TACTICAL Program will be able to have us help them create the visual identity for their brand and begin the process of helping them create the Business Playbook they need to Build, Automate and Scale their business.
Without proper guidelines and repeatable identity, your messaging can get lost or even worse feel non existent.  Through the 2 decades of our own brand building, we know and see what the value of a cohesive, well thought out and unified messaging framework can bring to a business.
Businesses that don't have a cohesive brand and voice attract the wrong clients and confuse others with messaging.  Three Sixty Media offers Brand Book Development to help businesses create a cohesive message and look.  Having a cohesive look attracts clients and creates confidence in buying from you.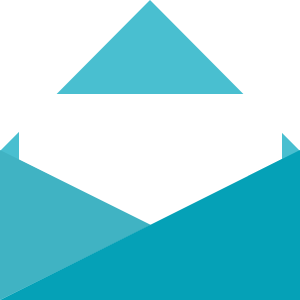 Learn how to improve your business.
Sign up to learn
Periodic updates with tips and education on how to improve your business.
Juicy snippets from our podcasts and workshops that will help you fast track your success.
Don't worry, it's not the least bit annoying.
Let's get your marketing supercharged!
We want to hit the ground running.  Please let us know some of the ways we may be able to help you.  Fill out the form below so we can get some immediate info and prepare to explore your project.
We look forward to seeing if we are a good fit  and we'll be in touch shortly!